Spirit Lock Pendants and Assorted Pendants on Beaded Necklaces
Spirit Lock Pendants were originally worn in soul calling ceremonies by hill tribe people of northern Thailand, long-life pendants or spirit- locks are said to gather the essence of the wearer, to ground and strengthen the life-force, promoting long life.
Karen Hill Tribe Silver
The Karen people use high-purity silver(approx. 97%- alloyed with copper) to create outstanding jewellery pieces stamped with floral patterns and tribal symbols that draw on their inspiring beliefs of harmony with nature. The knowledge about working with silver is literally passed from generation to generation. Seniors with years of experience and expertise teach new generations how to handcraft silver jewellery. Often young people surpass their teachers and start their own business (open their own silver workshop in their households). The individual growth is highly supported and at the same time the sense of community prevails. Join Us In Being Ethically Adorned In Karen Hill Tribe Silver.
Silver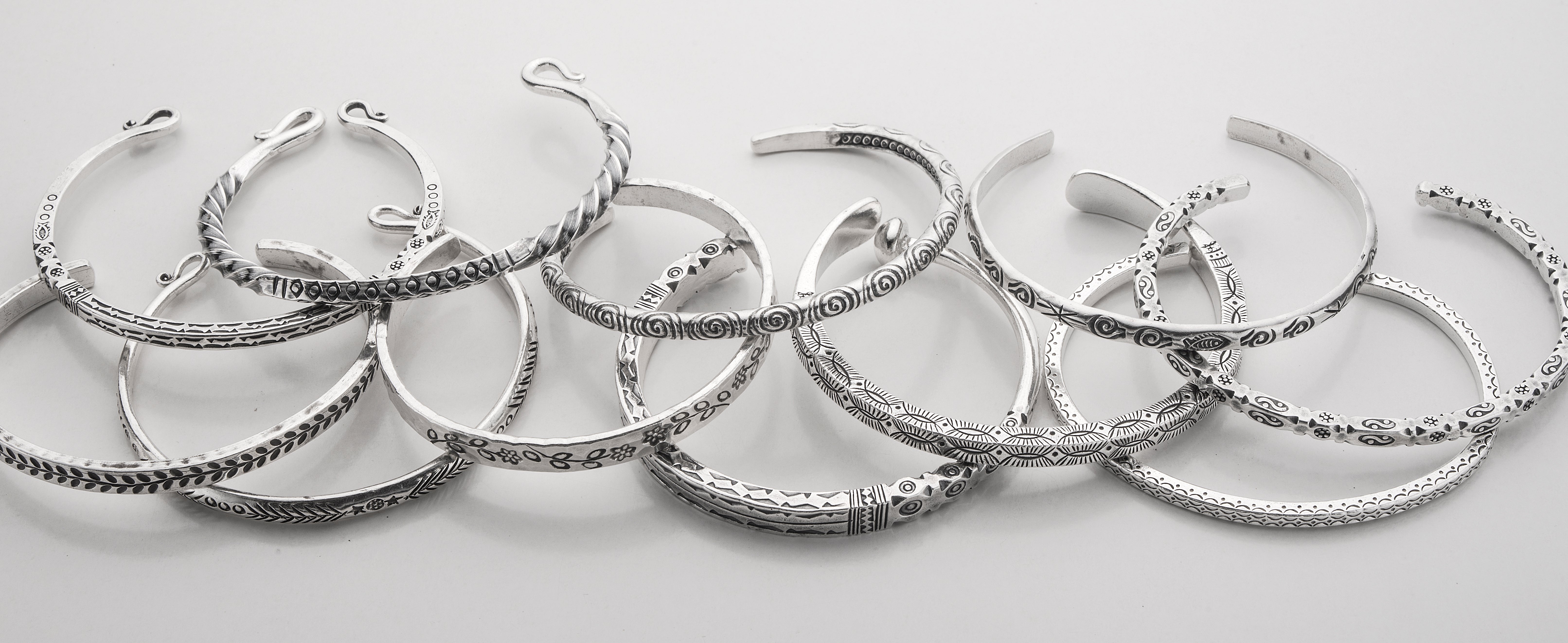 Cambodian Silk Accessories
Talis works with three producer groups in Cambodia. Each have in common a fair trade social mission. They are all members of the World Fair Trade Organization.
Talis pays its artisans and crafts people fairly and equitably for their skillful work. The tailors are paid more than double the average wage of garment factory workers in Cambodia, and are ultimately provided with a working environment that is safe, supportive and upholds strict labour standards. The artisans are generally individuals who suffered the consequences of the Khmer Rouge regime, have been rescued from the garment factory industry, are disabled, or come from backgrounds where poverty has limited their opportunities. Many are home-based, and/or community-based single mothers, allowing them to raise their children while earning an income for themselves and their families - livelihoods rooted in dignity, as opposed to charity.
Silk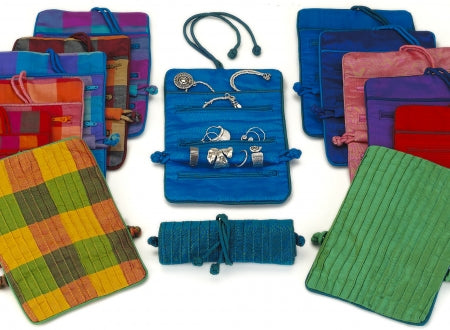 Cambodian Upcycled Accessories
Our fun and vibrant up-cycled products are made from material originally used as cement, rice, or feed bags throughout Southeast Asia. They are lightweight, water resistant, and extremely durable.
In January 2017 Talis started a business relationship with another fair trade cooperative from Cambodia – Peace Handicrafts, which specializes in making accessories from reclaimed mosquito and fish netting. The materials are the offcuts from the netting industry, which otherwise would end up in a landfill. They are washed and good areas are selected for cutting. The net materials are not dyed but used in combinations to create the unique line of colours. The end products (shoulder bags, wallets, cosmetic cases, etc) are not only elegant, en vogue, lightweight and sustainably produced, but they also bring positive change for the disadvantaged of Cambodia. Many of the producers are physically disabled or deaf, and are now given quality training and a fair wage. This provides a livelihood that will change the course of the lives of the artisans, their families and their community for generations to come.
Recycled